Wondering why you should study in Japan?
Here are 5 good reasons.
High academic standard and attractive programmes
Japanese universities offer opportunities to study cutting-edge science and technology, including the fields of Robotics, A.I., Biotechnology, Environmental Studies, and Information Technology. Japanese universities also offer world-class education in Disaster Management, Tourism, Economics and Arts and Cultures.
28 Japanese scientists, researchers, and intellectuals have been awarded a Nobel Prize since 1949 in all five categories (11 in physics, 8 in chemistry, 5 in physiology and medicine, 3 in literature and one in peace).
Medium of instruction
858 courses from 101 universities are provided in English (in 2017), and the number keeps increasing. Japanese language classes are available at most of the universities.
In addition, many universities have own learning support office which provides academic and career counseling, a tutoring service and study skill seminars for international students. In general, the tutoring service system is applicable for undergraduate students during their first two years in Japan.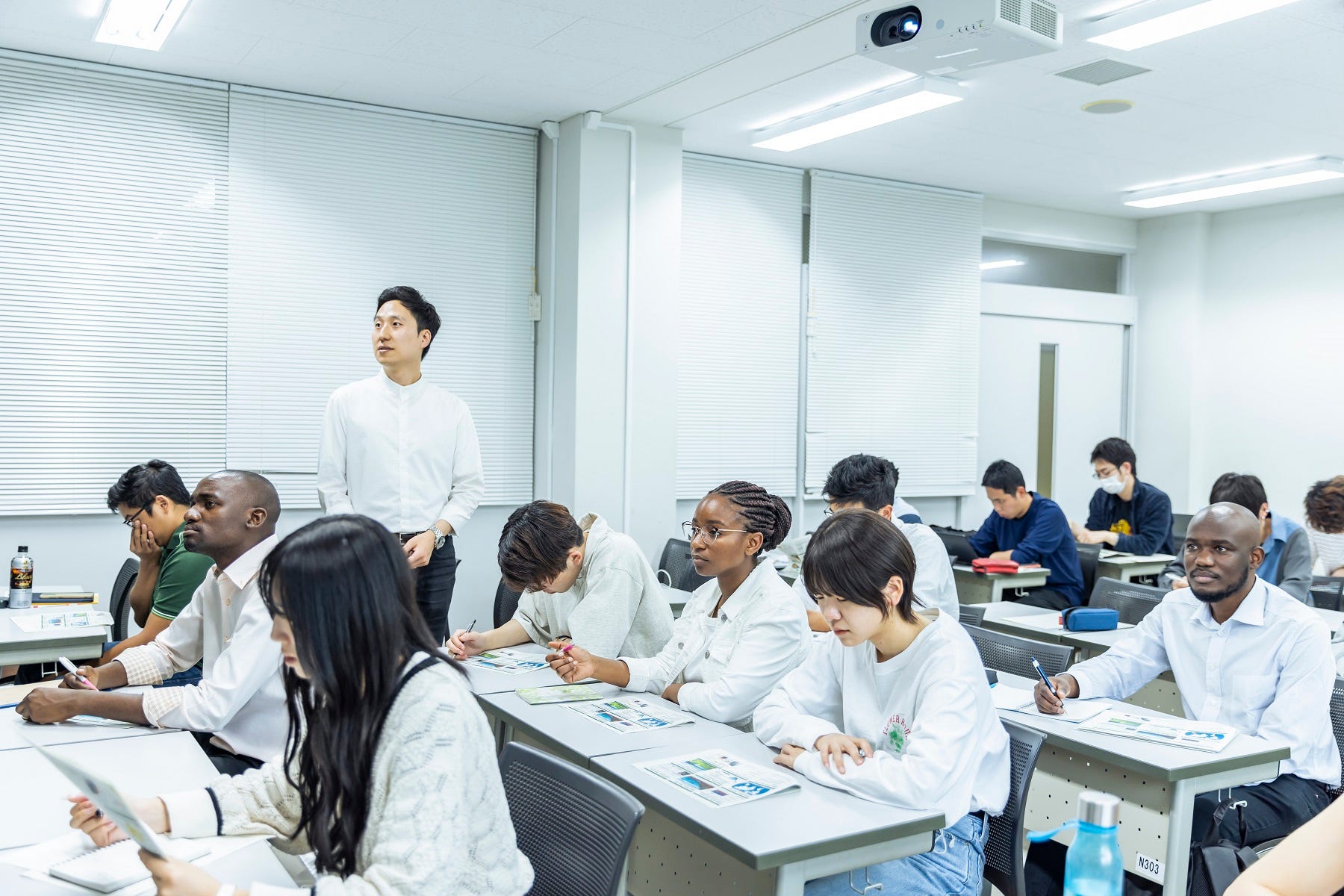 Affordable costs and fees
Japanese universities offer lower tuition fees than European or American universities. Living costs in Japan also tend to be lower.
Moreover, a wider range of scholarships by the government, schools, and public/private funds are available for international students. The Japanese Government Scholarship Programme is accessible through the Embassy of Japan in your country. Full or partial scholarships can support your school Iife too. Various schools offer their own scholarships and tuition fee exemptions.

With your student visa, it is allowed to take a part-time job for maximum 28 hours per week. It will be an additional opportunity to experience Japanese society out of your campus life.
Amazing living environment
Technology supported high level infrastructure provides clean, secure, convenient and well organized environment for your daily life. There are no worries for access to the electricity and safe water.
Japan has fine-tuned and resilient systems and facilities against disasters, both fiscally and socially.
Tokyo, the capital city of Japan, was selected as the second-best student city in 2019 by the ranking of QS Top Universities.
Beautiful culture and nature
Four distinct seasons enrich a beautiful and enjoyable part of life with flowers, colored leaves, summer heat, winter frost and seasonal traditional festivals.
23 World Heritage sites are registered across Japan, including Mount Fuji and the historical architecture of Kyoto and Nara.